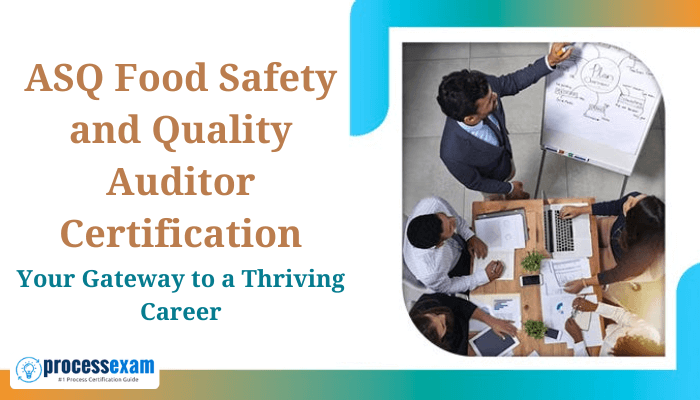 The Certified Food Safety and Quality Auditor (CFSQA) Certification is a professional certification provided by ASQ. It is for people who are experts in food safety and quality management systems. This certification shows that a person has the knowledge and skills to audit, evaluate, and enhance food safety and quality systems.
The CFSQA certification is widely recognized in the food industry and can provide professionals with a competitive benefit when seeking employment or advancement opportunities. It is also an essential credential for individuals responsible for ensuring the safety and quality of food products, such as food safety auditors, quality assurance managers, and regulatory compliance professionals.
Benefits of ASQ CFSQA Certification in the Food Industry
Achieving ASQ certification can open doors to considerable career opportunities. It distinguishes certified individuals as experts in food safety auditing, making them highly sought after by employers in the food industry. Additionally, it can lead to higher earning potential and professional growth.