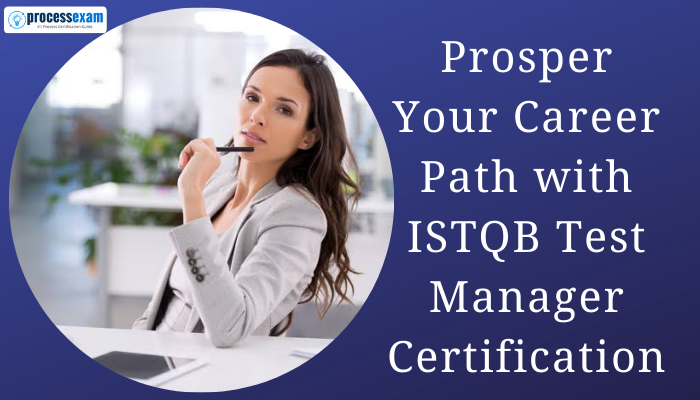 The advanced level of ISTQB certification is designed for experienced testers who want to expand and improve their experience in the given field. The certification consists of three different modules, which all finish with a CTAL exam. When a Certified tester successfully achieves all certificates, he receives the "Full Advanced Level" certificate.
The ISTQB Advanced Test Manager certificate prepares the participants to obtain the ISTQB Test Manager CTAL-TM certificate. After the training, participants will set up a test project using proper risk estimations. According to customers' policies and strategies, they will know how to lead the project. They will successfully create a team to execute test projects within a given framework and communicate appropriately with all stakeholders. Participants will also gain complete insight into the test manager's leading role in improving the test process on all levels.
You must successfully pass the advanced exam to get an ISTQB Certified Tester Advanced Level Test Manager Certificate. Upon completion, you will be issued an ISTQB Advanced Level Certificate, internationally recognized. If you possess an ISTQB Advanced Level Certificate, you may use the ISTQB Test Manager Advanced Level acronym CTAL- TM. The Advance Level Certificate has lifelong validity.
The ISTQB Certified Advanced Level Test Manager is designed for testing professionals looking for skill advancement beyond Foundation levels, such as Test Program Managers and Test Managers. Anyone taking the Advanced Level Test Manager Exam will serve as a suitable candidate to take up this course.
Why Is ISTQB Test Manager Certification Important?
These dreams and aspirations are valid for many professions and fields and are usually the outcome after successfully obtaining certification. But in software testing, it is not usually the case. Credentials from ISTQB, the internationally recognized and globally accepted certification board for Software Testing, do not significantly translate to a job, a promotion, or a raise. However, earning one or more of these certifications shows your dedication and motivation to professional development. Therefore, it gives professional credibility.
The ISTQB Advanced Level - Test Manager Certification explicitly describes that you have a solid commitment to the testing profession. You desire to move higher in your career as a manager and lead others.
It will help you:
To build the test processes from scratch

To understand the reason for any testing (at least) activity and its value

To be able to speak about testing at a more professional level

To know the set of tools and approaches well known in the industry

To build your career

To be sure you are making the right choice when you have to
As a test manager, you take responsibility for the test process conducted during software development. You plan the necessary tests, assess them, and control fault management. With the internationally recognized ISTQB Certified Tester Advanced Level - Test Manager (CTAL-TM) certification, you will prove that you have the skills and knowledge of the testing tools used to automate processes.
Preparing for the ISTQB Test Manager CTAL-TM Exam
You can either attend training from certified training providers or opt for self-study. Going to a training center does not guarantee success if you do not work hard. If you will be preparing on your own, here is a list of recommended reading materials:
ISTQB Advanced Level CTAL-TM syllabus.

Glossary of ISTQB Software Testing Terms.

ISTQB Advanced Level CTAL-TM Test Manager Sample Questions and Answers.
If you will be preparing on your own, here are some essential tips to consider:
Study the syllabus meticulously and comprehensively. Do not leave any line out. It would be best if you studied the syllabus at least three times.

While studying, take notes and develop reminders for specific salient points such as Software testing standards, characteristics of new concepts similar to one another, etc.

Apply the knowledge of your on-the-job experiences.

Brush up the ISTQB Foundation Level syllabus.
Concluding Words
Now that you have chosen to make your career as a Test Manager in IT, you begin with the learning process by enrolling in a software testing program, revision, resume preparation, interview preparation, etc. The software testing resume forms objective, profile summary, project experience, skills, and certification. ISTQB Test Manager Certification not only adds weightage to your resume but also promotes your knowledge. Certification is essential nowadays if you wish for holistic growth in your professional career.