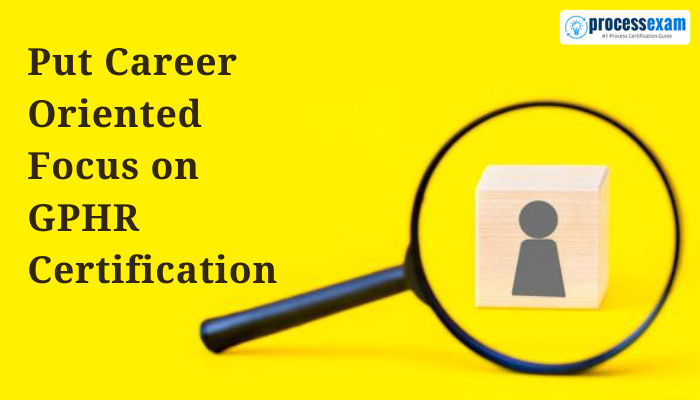 The Global Professional in Human Resources (GPHR) from the HR Certification Institute (HRCI) permits the business world to understand that you have the knowledge and skills required to manage HR challenges in the international marketplace. It shows your mastery of multinational HR management responsibilities, including international strategies for developing HR policies and initiatives that support global organizational reach.
What Does This GPHR Credential Prove?
The list of credentials that HR professionals can get is long, and each of these credentials shows different skillset and expertise. Picking the right certification based on your role in HR and how long you have been in it is essential.
The Global Professional Human Resources credential may be the right for you if you work across borders in the field. You adjust your strategies to suit a globalized workforce if you work outside of the United States or work in the United States between two or more countries within a multinational corporation. This credential shows your mastery of global HR strategies and policies.
Personal Attributes of a Great GPHR
As the occupation is quite challenging, GPHR candidates must be well-rounded capable of functioning under intense pressure. Availability for relocation to foreign nations is also a must. Adaptability to very different climates, clothing, and social customs is also perfunctory. Of course, understanding and appreciation of cultural and ethnic diversity are necessary. Being a quick study is also beneficial, as GPHRs must learn foreign languages quite rapidly.
Technological knowledge is also par for the course since GPHRs must ensure that foreign workers can utilize the same technologies as incumbent co-workers. This is crucial, as IT infrastructure support in many international locales severely lacks, especially in most third-world countries. Moreover, labor laws and relevant industry regulations often vary significantly from comparable U.S. legal provisions. Competent GPHRs must quickly understand, competently apply, and stay abreast of them, however.
Patience, endurance, strong interpersonal skills, and consideration to detail are other valuable characteristics for GPHR careers. The last attribute is essential because GPHRs must frequently review, complete, submit, and process large volumes of paperwork and documentation.
How to Become a Global Professional in Human Resources?
If this seems like the type of HR position that you are suited for, you may be staring how to stand out as a GPHR candidate. Qualifications for openings in this field can modify, but most employers are looking for professionals who have a bachelor's degree in HR.
This is a point criterion, and most employers who are working in the global market are going to need to hire professionals who currently have experience in Global HR or who have taken the time to get their Global Professional in Human Resources certification that is granted by the HR Certification Institute. Making the GPHR has its benefits, but you must prepare before you sit for your certification exam. Be sure that you improve your knowledge and consider the leverage that you will have when you have this certification.
The outlook is bright for professionals working in the field of Human Resources and even more hopeful for professionals who are working in global HR. With more and more organizations wanting to house their employees in foreign countries or to target international customers, you can understand why this is an excellent field.
Economic globalization will directly affect the number of opportunities available for you, and this is why you should work towards your degree and your certification while demand is high. In this way, you can profit from having the educational background that you need to land a job as a Global Professional in Human Resources quickly.
Bright Outlook on Broad Opportunities
GPHR employment opportunities are projected to increase in direct proportion to economic globalization. In any language or cultural context, its apparent meaning is "Astronomical increase and immense growth." Plenty of room presently endures within the upper echelons of the profession for experienced GPHRs in a specific geographical territory. Significant examples are an independent consultant to corporations planning to expand operations into markets and in-house positions such as Overseas Administrator.
Closing Words
Modern business operators with a purpose to maximize success are best-advised to heed a once-popular Yellow Pages ad slogan that advised, "Reach out and touch someone." Despite yesterday's symbolic connotations, that great phrase has a very complex meaning and vastly altered significance for present-day commerce. Its well-advised, recently-revised literal interpretation turns into job security and guaranteed success for GPHR professionals.