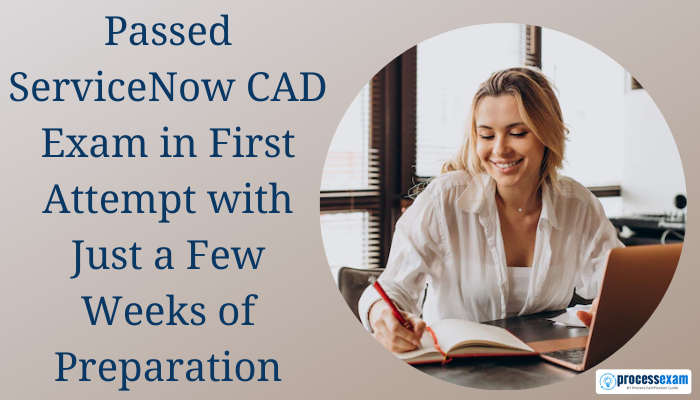 As a ServiceNow Application Developer CAD, you will join a team of enthusiastic, eager-to-learn Platform-as-a-Service specialists. You will get to work in high-impact and challenging projects at large national and international organizations in the financial, energy, telecom, and high technology industries.
ServiceNow Application Developer CAD Certification
Demand for ServiceNow developers is overgrowing. ServiceNow certification gives attendees the knowledge and confidence to fully benefit the ServiceNow platform. Throughout the training and certification programs, attendees know to create applications by designing application tables, developing and implementing forms, controlling access, and combining workflows into applications.
The best companies around the world have IT job openings right now! Whether you are looking or just thinking about starting a career in IT, the technology industry is growing and needs qualified, reliable people. If you are already a part of the IT industry, chances are you know a thing or two about ServiceNow. This cloud computing software helps businesses big and small manage their digital workflows easier and better.
A ServiceNow Application Developer is responsible for the ServiceNow platform of an organization, which supports IT service management to automate business processes. The role involves designing, configuring, developing, troubleshooting, and implementing baseline and custom applications to enhance the platform. A ServiceNow Application Developer must also manage the venue to ensure stability and implement architectural changes when necessary.
Suppose you have decided to take the ServiceNow Certified Application Developer Practice Exam. In that case, you should consider going through these course materials as it will significantly increase your chances of passing the exam.
The ServiceNow Certified Application Developer certificate will validate that a professional has the skills and knowledge required to create, maintain, and update applications that can resolve business problems for employers using the ServiceNow ecosystem.
ServiceNow CAD Exam Preparation Tips
The following are proven strategies that have enabled many students to improve test scores and prepare more effectively for the ServiceNow CAD exam.
1. Plan Your Study Time
Make time for studying. Setting aside regular time to learn is critical for achieving high test performance. We suggest preparing a term calendar, weekly schedule, and daily schedule that includes regular study sessions. It is easy for work and other activities to prioritize studying quickly, so plan your study time. It is okay to amend your study schedule to meet your needs as you progress through the term, but make sure you plan study sessions and stick with them.
2. Prepare an Outline for ServiceNow CAD Exam
Prepare an outline of the main topics and ideas covered during a ServiceNow CAD exam, then use this sheet to study. This will allow you to memorize key facts and other information you will be tested on.
3. Practice As You Will Perform
Try to repeat as much as possible the conditions of the exam-writing situation. Find or make-up practice questions that are of the kind that will be on the ServiceNow CAD exam while you complete the practice questions; work under timed conditions. This is an effective strategy for addressing ServiceNow Application Developer exam anxiety.
4. Start a Study Group
Preparing for the ServiceNow CAD exam with your friends is a great way to help address each other's weaknesses. You may have one area wholly covered to the point where you can be the tutor in that group yet struggle, especially in another place. Try to have everyone agree on a set time to meet. Your discussions will go a long way.
5. Find a Better Study Environment
Study somewhere that is free from as many distractions as possible. If you are reviewing notes or, better yet, testing yourself in front of a TV, chances are you would not be very productive. Find a soft corner in your local library that you can count on for a focused study session.
6. Get Enough Sleep
This study published in Nature shows that inconsistent sleep directly affects academic performance. Aspire for at least 7 hours of uninterrupted sleep.
7. Avoid Burnout
The last thing you want is to be burned out studying. It can be highly beneficial to take study breaks. Research indicates that doing something you enjoy the day before the ServiceNow Application Developer exam has more positive than studying up to the last minute.
More than everything, celebrate the winter break with peace of mind and start your new year with great news. Keep up the fantastic work, and stay motivated.
All the best!