The ITIL 4 Foundation exam is one of the most important exams in your IT Service Management career.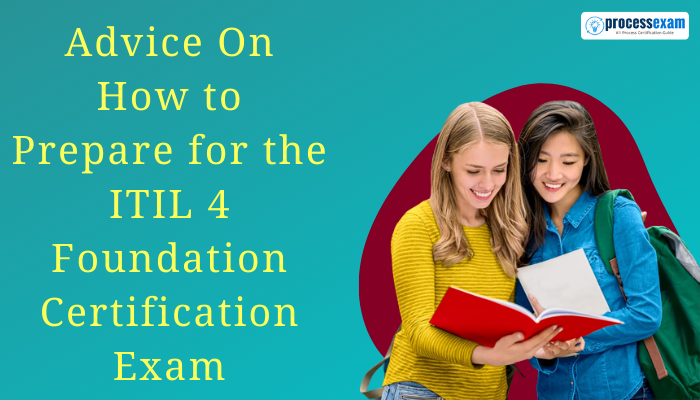 ITIL 4 is the most recent iteration of the ITIL core publications. This is the latest version of ITIL Foundation, which is the edition that was updated in 2019. ITIL 4 Foundation helps candidates look at IT Service Management through an end-to-end operating model to create, deliver, and continuously improve tech-enabled products and services.
Who Is ITIL 4 Foundation Certification for?
ITIL 4 Foundation is suited to individuals who require a basic knowledge of the ITIL framework and how it may be used to enhance the quality of IT service management within an organization. The certification also applies to IT professionals who work within an organization that has adopted ITIL and must be aware of and contributes to the overall service improvement program.
The ITIL 4 Foundation certification is designed for anyone working in IT looking for IT Service Management education and an understanding of how to deliver business value. Also, anyone looking to upgrade their ITIL v3 certification and knowledge.
Tips on How to Prepare for ITIL 4 Foundation Exam
Many resources can be used for preparation. But this ITIL 4 Foundation certification is quite challenging, so you have to be very careful while selecting resources. Make sure you have chosen the resources according to your level of understanding.
Here are some of the tips to assist you in preparing for the ITIL 4 Foundation exam:
1. Practice Hard
Begin by familiarizing yourself with the ITIL 4 Foundation certification examination framework. To prepare for the actual exam, use official sample papers and practice questions. If you are working on ITIL 4 Foundation practice exams, keep track of the time allocated, so you do not miss the deadline. A common reason for exam failure is a lack of time and offering a preliminary exam. So it is essential to practice as much as possible.
2. Learn the Capability and Lifecycle Modules
Although intermediate ITIL certifications require a deeper understanding of each lifecycle and capability module, your basic knowledge should be solid at the foundation level. Get the basics right and comprehend each stage of ITIL's lifecycle and capability modules with Foundation Training in ITIL 4. Abbreviations and jargon should be familiar to you at all times.
3. Read and Understand the ITIL 4 Foundation Books Thoroughly
The Office of Government Commerce offers the book. The five ITIL 4 Foundation modules are organized in a lifecycle fashion, with each module covering a step in the process. It is cost-effective to buy the whole suite rather than purchasing each module. An ITIL book PDF version is also available.
It would be best to devote sufficient time to studying the material simply and well. Only by doing so will you be able to understand the question and correctly answer it.
4. Remember the Keywords
You will need to get the keywords correct if you like to pass the test. ITIL keywords include terms like service strategy, design, transition, and implementation, and these are the types of keywords used to link other keywords in the ITIL model.
5. Study Only ITIL
Many people answer based on their current or previous organizational practices, which can reverse during the examination. When preparing for the ITIL 4 Foundation level exam, focus on ITIL processes and best practices, not your prior experiences. The ITIL 4 Foundation exam tests your knowledge of ITIL processes, functions, and concepts.
6. ITIL 4 Foundation Practice Exam
Your practice is an essential determiner of how well you pass the exam. Take as many ITIL 4 Foundation practice tests as you can. Also, they will help you determine the level of your preparation, identify your loopholes and identify the weak portions you require to work more upon. There are so many dedicated educational sites that deliver the excellent scope and help you achieve excellence.
Conclusion
Getting the ITIL 4 Foundation certificate will prove of great importance for you in IT. It will enhance your skills and give you a better understanding of ITIL management. Through this certificate, you will learn to implement processes using the IT infrastructure and its systems. It will provide you with a distinction among your fellow IT colleagues and prove to be a certificate of your skills in IT.
You will become a key contributor to the organization's growth. People who earn ITIL certificates improve their competence, productivity, and capability, which builds better relationships with their customers and within the organization. Through ITIL techniques and processes, you get to make processes more cost-efficient by optimizing the use of available resources.
It is up to you if you feel able to do the self-study, or you can join courses that will provide you with a complete understanding of the concepts and processes in the ITIL course. With the tips provided above, you will be able to clear the ITIL exam on your first try. Your real-world knowledge from the IT organization will aid you in understanding these concepts of the ITIL 4 Foundation exam a lot better. You better apply this knowledge to learn the ITIL 4 Foundation course.