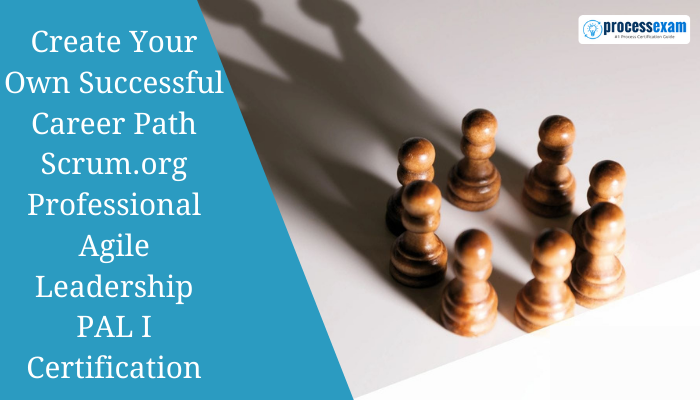 Scrum.org Professional Agile Leadership certification is tough to pass, then you have to go through PAL 1 study materials, PAL I practice questions. For this, you have to core knowledge about the Scrum.org Professional Agile Leadership PAL 1 exam. Here are the glimpses:
About Scrum.org
Scrum.org, the Home of Scrum, was founded by Scrum co-creator Ken Schwaber as a mission-based organization to help people and teams do complex problems. We do this by allowing people to apply Professional Scrum through hands-on training courses, globally recognized certifications, and ongoing learning, all based on a standard competency model.
Scrum.org supports beginners to highly experienced practitioners on their learning journey, helping them grow over time with ongoing learning opportunities and resources.
What Is Agile Leadership?
Scrum Agile Leadership or lean-agile leadership aims to look at situations from different views and respond to them flexibly. Within Agile leadership, the growth and participation of teams are of central importance. This is where it varies from traditional leadership.
The Agile Leadership style is complex; the preparedness to grow capacity is also a part of it. If it manages to excellent and acceptable results, it is possible to ignore guidelines now and then.
I think to remember the most significant point is that you need to check out each word very carefully and believe what they mean in Scrum.
Professional Agile Leadership (PAL I) Certification: An Introduction
There are about 97% of companies in the software development enterprise who are practicing Agile methods. This does not mean that they are entirely Agile, but they have implemented certain Agile principles into their work. This means that most companies lean towards Agile methodologies and consider a working professional with a PAL I certification who can be a valuable asset to their organization.
The Professional Agile Leadership (PAL I) certification is divided into PAL I and the PAL II course. The first one, PAL I, is an introductory course to Agile leadership. It educates all its participants and provides them in-depth knowledge of leadership development using Agile across different categories.
The main categories covered in PAL I certification are:
Creating awareness about Agile leadership

Creating a leadership thinking mindset

Building focus on Agile methods

Learning about Agile behaviors

Starting the journey as an Agile leader
Once this course has been completed, the certified individuals can begin the PAL II course, continuing Professional Agile Leadership certification. This course provides participants even more detailed insights into developing Agile leadership practices and succeeding at them.
Who Is the PAL I Certification for?
Even though Agile methodology was created to improve further the working processes of software developers and their teams, Agile has proven its worth in other industries. This is why people completing their Professional Agile Leadership exam do not necessarily belong to the IT or software industry. They come from varied professional backgrounds with varying levels of work experience.
The one thing in common between all the members of the PAL I certification is their mutual desire to become better leaders and improve their current workplace using Agile values, practices, principles, and metrics.
The PAL I certification proves to be extremely useful for those working in companies undergoing an Agile transformation.
Essential Principles for PAL I Certification
The PAL I certification frame nearly all the content around several fundamental principles. If you make these points as a north star, it will serve to answer the questions in the Professional Agile Leadership exam correctly:
Get the role of management in Scrum. There is no 'us and them' in an agile organization. Everyone is accountable for the outcomes and the quest for customer value. The role of management is to set clear aims and promote good behaviors to let agility flourish.

Always favor self-management. The Scrum Guide tells about this in more detail, though in every situation, do anything you can to help Scrum teams and members self-manage. This does not mean a group works in a vacuum, divorced from a company strategy or vision. Instead, it is about living the Scrum values and starting a team to ensure they maintain their work to carry on a sprint goal, for example, rather than having management talk to them.

Allow the team. The Scrum Guide does not say there is no purpose for management or that Scrum teams are lone wolves, picking and taking their work. The Scrum Guide instead sets a framework for how the Scrum Team should work. Depending on the circumstances, managers outside the Scrum team might produce a culture and framework to aid them in their work. In another setting, it might mean management steps in to remove barriers further. Either way, the role of a leader is to allow protect the agency of the team.

Promote an experimentation mindset. The PAL I guide is focused on this concept. Empiricism is all about getting knowledge from experience and making the right decisions based on what you see. It encourages you to take meaningful steps to trade with complex problems. Those problems can be anything we encounter different types of risk, new technologies, changing markets, and more. Remember what you need to apply an experimental approach: forming a hypothesis, running an experiment, validating that hypothesis, and then repeating. You do not know whether something is valid until it is released and approved by your customer. Running experiments will aid you in gathering insights and plan your next step.
At the Last
The Professional Agile Leadership (PAL) is a hands-on workshop from Scrum.org to help managers and leaders know how to best support, guide, and coach their teams to improve their agile capabilities and achieve better results. The workshop gives a foundation for leaders' role in creating a successful agile transformation and leading the organizations' cultural and behavioral changes.
The Professional Agile Leadership (PAL) course sets you up nicely to pass the PAL I. Like the Professional Scrum Master II course, it is primarily scenario-based, with a good amount of discussion time around how to deal with various situations. This is all from being a leader in an organization and creating a culture that fosters agility.