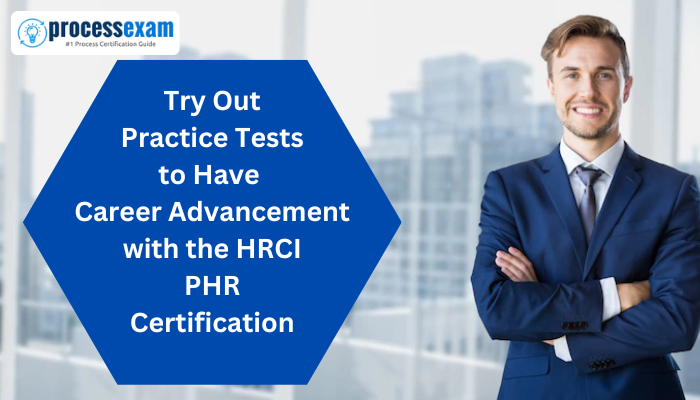 You can advance your HR career with HRCI's PHR, Professional in Human Resources certification. Practice test attempts can help you earn the PHR certification and demonstrate your technical and operational knowledge.
What Is the Professional in Human Resources (PHR) Certification?
The PHR certification is considered an advanced certification, and it talks about the skills in technical and operational aspects of HR management.
What Are the Eligibility Criteria to Take the PHR Exam?
You can be eligible for the PHR certification if you possess one of the following combinations of experience:
You must possess a master's degree or higher,

one year of experience in a professional-level HR position,

two years or longer knowledge in a professional-level HR position and a bachelor's degree,

or a high school diploma and at least four years of experience in a professional-level HR position.
The PHR certification focuses on employee labor relations, business management, talent planning and acquisition, total rewards, and learning and Development.
What Topics Are Covered Under the PHR Exam?
PHR exam weightage are as followed:
Business Management (20%)

Talent Planning and Acquisition (16%)

Learning and Development (10%)

Total Rewards (15%)

Employee and Labor Relations (39%)
PHR Exam Structure:
The PHR exam is a two-hour long exam with 90 scored questions and 25 pretest questions. The test can be taken via computer at a Pearson VUE testing center or your home/office with OnVUE.
Why Should One Get the HR Certification?
With the ever-growing technologies and businesses going global, there is a need for HR certifications for valuable advantages. The rising competition for available HR jobs creates the need for certified candidates rather than keeping it optional.
Skills like payroll and employee benefits, talent management, labor relations, and risk management have become mandatory for employers and employees who wish to make their careers in HR.
The ever-rising demand for skilled HR professionals who not only have necessary new-age skills but also display a quick and strategic thought option to avert any crisis has only made HR certifications a vital asset to earn. Therefore, earn the PHR certification and make your presence in a reputed organization. With the PHR certification, you can stand apart in the crowd and prove your skills to potential employers.
Preparation Tips to Crack the PHR Exam:
Check Your Eligibility and Plan Out the Syllabus:
Before you take the PHR exam, you must consider your current readiness and work experience. You can do it by checking the exam eligibility criteria. Your next target should be covering the syllabus domains. The syllabus distribution proves one must be knowledgeable about the Employee and Labor Retention area the most. But if you want to score high, knowing every syllabus domain from the core is essential.
Plan Your Exam:
How much time does an aspirant need to prepare for the PHR exam? The time span is different for every aspirant. Research says PHR aspirants need at least 60 hours to get ready for the exam. The time duration also varies depending on your current work schedule. Therefore, set a time limit of at least two to three months to get ready for the certification exam.
Assess Study Methods:
Chalk out which study methods worked for you in the past. Remember these details while purchasing any study material. Chalk out the most productive time from your daily schedule and devote in the quality study.
In addition to assessing your preparation level, what else matters is taking a live class or training. You can opt for that if it feels convenient.
Rely on Practice Tests:
HRCI offers many practice test questions on their website that you must avail of from the beginning of your preparation. Change your study schedule depending on your practice test performance. Many people who passed the PHR exam found the real exam to be harder than the practice test questions. Therefore, invest in other PHR practice test questions, and earn valuable insights regarding your preparation level. Your test scores will guide you if you are studying correctly. The result section will offer valuable insights regarding your preparation level, therefore, keep making attempts and improve further. If you pass the practice test but need in-depth knowledge of the topics, try to learn them from the core. Always keep on reviewing the questions you answered to solidify your knowledge level.
Bottom Line:
HR certifications are a priority these days and prove your specific skills and help you stand apart in the crowd. Therefore grab your HRCI's PHR certification and boost your job scope.