PRINCE2 is a practical, process-based methodology which provides detailed, step-by-step guidance on delivering a successful project with transparent processes, steps, and templates.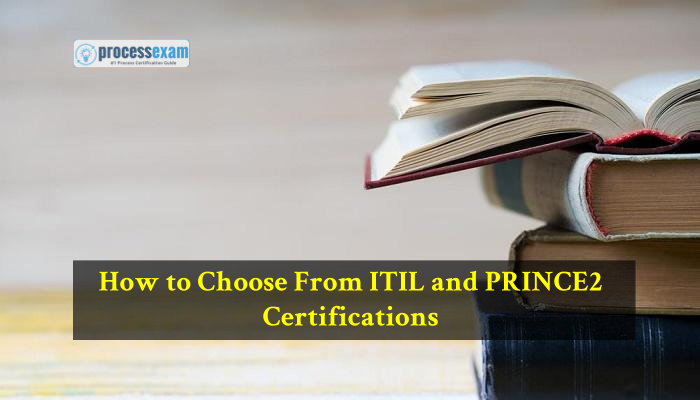 ITIL Certs comes from the same stable as PRINCE2 Certs so, unsurprisingly, is also process-based. It aims to give you the ability to improve how IT is delivered and managed within an organization. Using ITIL, you can continually improve efficiency, effectiveness, quality and cost management. ITIL has traditionally been used for IT, but increasingly organizations are finding it can be utilized in a variety of settings for a variety of purposes. CERN - the location of the Large Hadron Collider - is using ITIL for non-IT situations as reported by Computer Weekly.
ITIL is again a set of highly structured Processes for IT Service Management. It is imperative to understand what is the difference between Project Management and Service Management. Will try to put it in very simple terms using an example.
Business requires a CRM application, and they request the IT-S/w development team. This team decides to build/develop this CRM application, and they take this activity as a Project. When this project is over successfully, it will deliver a CRM Product or a CRM Service but via a CRM application. Right from the starting till the end of the Project, the project team/project manager are managing the six aspects Scope, Timeline, Cost, Risks, Benefits, Quality.
Post Project when the Application goes into operations or is used by the Business, User, Customer we still require the technical team, but why? Monitor, Support, Maintain, Changes, Decommissioning but all this with a proper Strategy, Design, etc.So here his comes another set of processes, and they are Service Management Processes. ITIL is the best practice guideline for Service Management Processes.
What is the Market for Each of the Certification?
As part of a suite of best practice products originally developed by the Office of Government Commerce in the UK, PRINCE2 has become the de facto standard there but is recognized and valued worldwide because of its practicality and scalability, in particular, enjoying a strong presence in Europe, Australia and other countries outside North America. Project Management qualifications have their origins in the USA and as such ITIL certification is official in the US, though it is still valued throughout the world for the comprehensive content of the PMBOK Guide.
ITIL is accepted globally as an effective and efficient way to identify, plan, deliver and support IT services in the business.
In fact, the demand for all these certifications is growing all the time; for instance, more than 1 million PRINCE2 examinations have been taken around the world, and the qualification's popularity continues to grow.