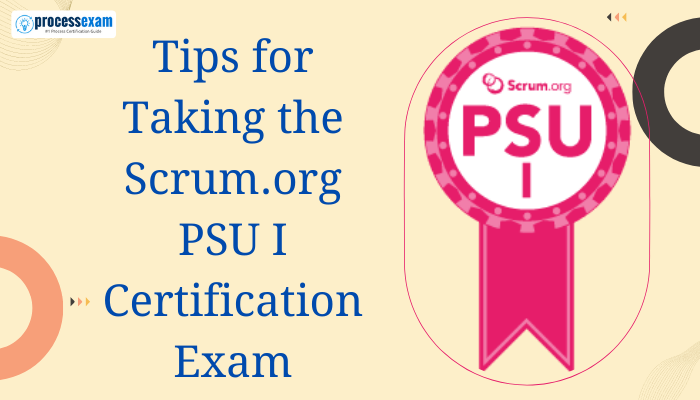 Scrum.org Professional Scrum with User Experience I (PSU I) is an exam where students who already have a basic knowledge of Scrum and some experience using it will learn how to incorporate current UX practices (UX is more than UI) into the form they are working in Scrum and how to work most effectively within Scrum Teams.
Design work can sometimes feel slow and not well suited to quick, agile cadences and Scrum events, but that is not the case. Learn UX techniques that fit beautifully into Scrum, and practice these techniques with cross-functional teams in the class. The Scrum.org exam includes a free attempt at the globally recognized Professional Scrum with User Experience I certification assessment (PSU I).
Who Should Attend Scrum.org PSU I Exam?
Scrum Masters and Product Owners will learn how to merge the UX specialty with what they already comprehend about the power of self-organizing cross-functional teams.

People who know UX will learn to work more inside Scrum, managing work in Sprints and visualizing it in the Product Backlog.

Anyone employed in delivering the product engineers, product managers, etc., as technology teams work better when cooperating across disciplines and specialties.
The Approach Followed to Pass Scrum.org PSU I Exam
Preparing for an exam needs dedication, consistency, and a sound awareness of the study path that one should follow. This study path includes the proper preparation guides, study resources, and, therefore, the proper guidance from experts. Consequently, we have formulated this latest study guide with our experts to assist you with the appropriate assistance.
The first step towards passing your Scrum.org PSU I exam is to visit Scrum.org and download the Scrum guide freely available for all. Read the Scrum guide twice a day.
Prepare a Flashcard of Glossary stated on the terms and keywords you encounter while reading the Scrum guide. Make sure you read the flashcard prepared every day.
If you think you require more guidance, enroll in 2 days training program from Scrum.org or any available institute that provides this training. During the training, students are introduced to Scrum Framework, principles, roles, and events, along with essential situations that may appear during the actual exam.
Attempt the Scrum.org PSU 1 practices questions multiple times until your score 100% correct marks. Some of the questions did appear in PSU I examination.
Once you understand the framework well and have sufficient confidence, proceed with the free assessment exam available on Scrum.org. The exam questions provided are excellent and offer the same testing environment you will get during the actual exam. Suggest giving this mock exam at the same scheduled time you plan to pass your real exam. You are more prepared for the actual exam since you train your mind and body during all practice exams.
The exam questions are outstanding and very close to the actual exam questions. It would be best if you targeted to score above 90%. Once you start getting above 90%, you are in good condition to appear for the actual exam.
The final step is to buy the Assessment from Scrum.org. You will do this once you have gathered enough confidence in appearing and passing the exam.
Scrum.org will email you the assessment passed within one business day, and you are eligible to occur within 14 days from the day you receive the password in your inbox.
Once you appear and pass the PSU I exam, you will receive the result immediately in your inbox with a given scoring basis in the knowledge area. You will also receive your certification and badge in a separate email by Scrum.org.
Nevertheless, keep in mind that learning theory and training to open assessments is one good thing to get certified but acting as a good Scrum Master requires good behavior and belief in Agile philosophy coupled with considerable experience, ideally in organizations that have succeeded in their transformation.
Wrapping Up
An industry-recognized Scrum.org certification is a sure-shot way to get noticed and ahead in the Scrum industry. You can validate your expertise and prove your mastery over Scrum to potential employers. Grow your Scrum Master skills by getting certified, and take benefit of the high market across industries to get your career rolling!