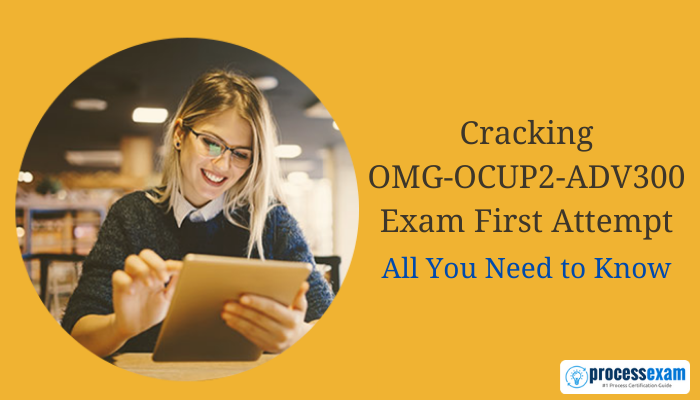 The OMG-Certified Unified Modeling Language (UML) Professional 2 (OCUP 2) exams evaluate a candidate's competency to interpret and construct UML model diagrams as per the usage of UML in the present scenario. You must be able to read, interpret and construct huge and complex UML models. This OMG-OCUP2-ADV300 certification proves your skills as an expert in the UML (Unified Modeling Language) modeling language.
As everyone knows, when you face different OMG-OCUP2-ADV300 exam preparation on the internet and decide, you may get confused about which OCUP 2 Advanced test prep is the most valuable and practical to realize our purpose of passing the exam smoothly.
OMG-OCUP2-ADV300 Exam Pattern
OMG-Certified UML Professional 2 - Advanced OMG-OCUP2-ADV300 will consist of 90 questions of multiple choices. In addition, a minimum score of 57 is required to pass the exam on a scale of 90. In addition, the OCUP 2 Advanced exam costs $250 in English-speaking Countries and the remaining Other Countries $260.
How to Prepare for OCUP 2 Advanced OMG-OCUP2-ADV300 Exam?
Any test needs meticulous preparation and guidance. Furthermore, passing any exam without a solid foundation is difficult. The OMG-Certified UML Professional 2 - Advanced OMG-OCUP2-ADV300 exam test, on the other hand, is nothing to be concerned about. We have compiled a comprehensive list of all the tricks and techniques you will need to ace the test.
So, here is how we will kick off the festivities:
1. Refer to the OCUP 2 Advanced Exam Blueprint
It is critical to have an absolute grasp of what one is getting into before going on any trip. As a result, going over all test goals is the essential element of OMG-OCUP2-ADV300 exam preparation. Visit the exam's official website for a complete picture because it is the most reliable source of all exam-related information.
2. Understanding the OMG-OCUP2-ADV300 Exam Topics
The OCUP 2 Advanced OMG-OCUP2-ADV300 exam checks your knowledge and skills based on topics provided for the certification exam. These topics will help you understand the concept as well as you will be able to show your knowledge and expertise in each of the areas.
3. Look into Your Learning Resources
It is critical to select the right learning resources. In actuality, there is a variety of OMG OCUP 2 Advanced exam preparation solutions. This makes deciding whether materials are genuine and trustworthy complex.
4. Join Online Forums
A lively debate is always valuable, regardless of where it takes place. The chances of finding a solution develop considerably when many people become involved in a problem. As a result of these discussions, the research becomes more widespread. Forums are fantastic for building the type of community that is required to comprehend others. Interacting with people who have related goals as yours will help you achieve them.
5. Online Tutorial
The OMG OCUP 2 Advanced Exam necessitates a significant amount of effort and dedication. As a reference, you might use the OMG-OCUP2-ADV300 Exam online tutorial. This will assist you in learning faster and giving you a better grasp of the exam.
6. OMG-OCUP2-ADV300 Practice Test
To track your development, it is critical to put what you have learned into practice. You may enhance your replying abilities by practicing, which will save you a lot of time. It is also a good idea to start taking OMG-OCUP2-ADV300 practice exams after you have finished one topic. It will be beneficial to you as a review tool. Furthermore, the best time to begin practicing tests is after completing one entire subject, as this will serve as a revision tool. It is also good to start taking OCUP 2 Advanced practice exams after you have finished one topic. It will be helpful as a review tool for you.
7. Expert Corner
This OCUP 2 Advanced certification will help you gain a better. This course will teach you how to create and execute controls that meet corporate enforcement demands and convert regulations and compliance controls into technology execution while staying compliant. The OMG-OCUP2-ADV300 certification is for you if you are interested in technology standards.
Final Words
In this blog, we have understood the OMG-OCUP2-ADV300 certification exam details, various preparation methods, and practice tests. But, these all things will only work when you are entirely concentrated on what you have to achieve. So, to do that, go through the OCUP 2 Advanced exam and find the right one according to your skills. Then, use the above-provided methods to start preparing and removing all the difficulties by becoming OMG-Certified.