Are you an actual leader who knows how to motivate others, communicate your ideas and create projects to make those plans come to life? Then a becoming project manager may be the right career path for you. Discover what type of world you'd be in if you decide to be a project manager with the information provided in this guide.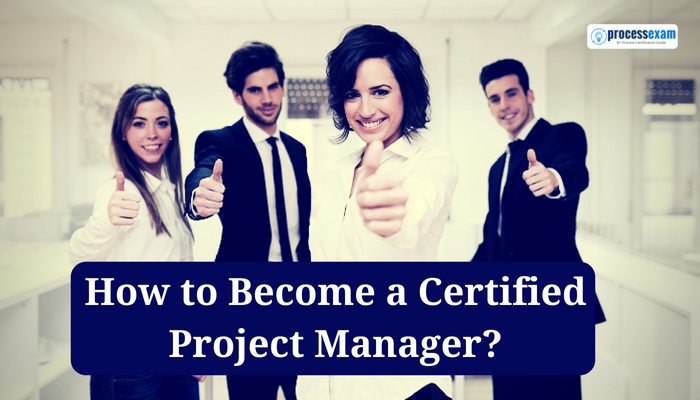 What Is the Purpose of a Having a Project Manager in a Company?
From construction to finance, project managers are required in many types of companies. A project manager is accountable for keeping projects organized in the company. A project manager is also responsible for delegating roles and tasks to other members on a project along with watching over a project to ensure it progresses smoothly.
What Personality Traits and Skills Are Needed to Be a Successful Project Manager?
To be a project manager, a significant skill to have is that of the organization. A project manager must have different organizational strategies that can be employed for numerous projects. If you are considering becoming a project manager, you should have a knack for organization and planning as these are essential skills to have for a project management career.
Communication is also a remarkable ability to have as a project manager. As project managers are competent in providing details of a project to other team members, being an excellent communicator is a fundamental trait for a project manager.
Other personality traits and skills a project manager should have included:
Time and task management

Leadership

Ability to interact with others comfortably

Having the capability to perform all roles associated with the project to take over if needed to ensure project continuity

Being able to work under pressure

Being able to manage at least some individuals participating in a project
What Are Examples of a Project Manager's Duties?
In simple words, a project manager is in charge of a project's success. Essential responsibilities for a project manager include:
Planning projects and executing them

Managing teams and removing any difficulties the teams face

Assisting with gathering resources for the project

Ensuring that all delegated assignments and projects are being completed and progressing well

Creating a reasonable budget for each project
Depending on which type of project manager you decide to be, tasks can vary for each project manager. For example, an IT project manager may be responsible for providing technical assistance to clients or consulting with them on other product-related matters.
How to Become a Certified Project Manager?
Planning for the certification of Project Management Professional can be challenging. A management or senior-level professional such as Senior IT Manager, Project Head, Senior or Junior Project Manager, Team Leads across all the industries can be recognized for the certification of Project Management.
To become a certified project manager and make a change to the current roles entirely, one will need to follow below suggested ten steps:
Assure Your Eligibility to Take the Certification Exam:
First of all, you should make sure that you are eligible to take the Project Management Professional certification (PMP) examination. There is a straightforward procedure to find it. Below is the criterion that must be satisfied by the candidate to be eligible for the certification exam:

If you are a Bachelor's degree (or its equivalent) holder, then you must have experience of 4500 hours of project management. If you are the Secondary degree holder or high school diploma or associate's degree holder, then you must have experience of 7500 hours of project management. You must have finished 35 hours of Project Management Education from any Registered Education Provider (REP) of PMI.

It is must for both secondary degree holder and bachelor's degree holder. Also, you have to get 60 Professional Development Units (PDU) every three years for the preservation of your project management professional certification. It is obliged to upload the PDUs details on PMI website to become qualified for the PMP certification. Learn how to upload PDUs on PMI website.

Become a Member of Project Management Institute (PMI):
After you have successfully met the criteria needed to take the exam, become a member of PMI. Although it is not necessary, it is still recommended. By becoming a member of PMI, you will get the advantage while paying the examination fees. Also, you will get the free Guide to the Project Management Body of Knowledge-6th Edition (PMBOK Guide-6th Edition). Although there is a membership fee, you will get concessions that are more than this membership fee.

Sign up for the Exam:
Fill in the Form and Pay the Examination Fee. Register yourself for the PMP exam at the PMI website. Fill the online application form to take the examination and submit it. The application form you have sent will be processed within five business days. Pay the exam fee which is US$405 for PMI members and US$555 for PMI non-members.

Schedule the Exam:
You can schedule your exam after getting the PMI eligibility ID. You have to select a proper date and time within three months of the registration such that you get required study time. Also, choose a location for the exam as per your convenience.

Prepare with PMBOK Guide-6th Edition:
To pass the PMP exam, you have to do lots of studies. PMP exams are not so easy like other exams. You must read PMBOK guide-6th Edition, and also, you should include other books that are related to the exam syllabus. You should try practice test papers so that you can prove yourself to the variety of PMP questions asked in the exam. Also, you can check out training and webinars available online. A lot of self-study material is available online, go through that. As we know, preparation of any examination requires lots of hard work, efforts, and time. So, prepare well for the exam.

Get Informal Project Management Experience:
You don't become a project manager by starting up a project management stand or offering to manage projects by Advertised. You become a project manager by managing projects. And you can see projects all over the place. Projects occur every day in the wild, so do what you enjoy and be ready to use your organizational and leadership skills when the situation presents itself.

Improve Your People Skills:
Projects are made up of people, so project managers must put as much effort into understanding, coaching, and broadcasting with their people as they spend on the technical side of things.

Learn How to Use the Devices of the Project Management Trade:
Soft skills can get you pretty far, and may even be enough to land your first bonafide project manager position, but, eventually, you're going to need to show off some technical skills. If that sounds difficult, fear not. Project management software is designed to assist project managers and their teams with things like collaboration, budgeting, scheduling, and more. Some of the most popular tools available include Microsoft Project, Atlassian, and Basecamp, to name a few.

Learning how to use new software may sound daunting, but this is 2018, and most good project management software is user-friendly and incorporates plenty of assistance. There are also many of online resources available.

Appear for the Exam:
When you are thoroughly prepared for your exam with your hard work, taking the exam seems very easy. Later you have finished the exam; you have to do a survey. Then you will get to know regarding the exam results. There is no passing number or percentage for the PMP certification. Instead, there is a grading system. There are three grades – Proficient, Moderate Proficient, and Below Proficient. The candidate with the result as proficient and moderate proficient is supposed to pass, while one with the below proficient grade is considered fail.

You are a Certified Project Manager:
If you have happily cleared your exam, you can verify your name on PMI certification registry within 24 hours. You will get your certificate in your mail within a month. As soon as you clear the exam, you will get the PMP certification with your name, and now you are a certified project manager. The importance of a project management certification is a hot subject of discussion in the project management community, but there is a near agreement that it can't harm your career.

The Project Management Professional certification is the most successful and widely-recognized project management certification. The PMP certification is for working project managers who already have lots of experience, but there are other choices out there for those with less experience. For example, the Certified Associate in Project Management (CAPM).
Conclusion:
Becoming a certified project manager is an achievement that demonstrates the project management professional's experience in leading and directing projects. The certification is ideal for the candidates in different domains like business processing, IT, telecom, finance, research, commerce and many others.
With the steps mentioned above, the project managers can increase their proficiency and competency. With this project management certification, you connect to a community of professionals and experts across all over the world. The best way to get the accomplishments in your life is to work outer of the comfort zone. The greatest thing is to try, so, follow the above steps and become a certified project manager.
To get certified is a significant accomplishment and a big reason to celebrate!
Good Luck!!!