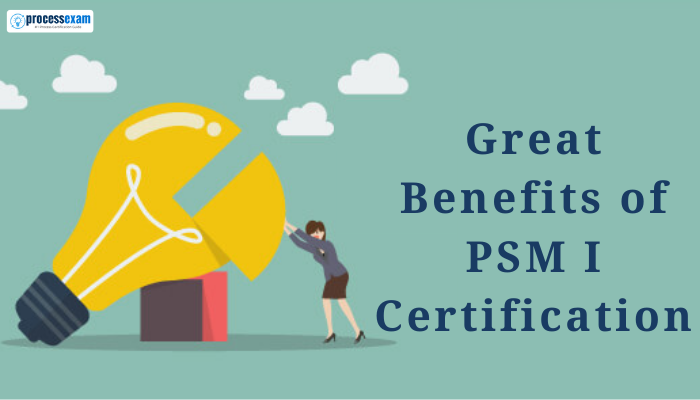 Scrum is an Agile environment framework that promotes an organization to develop successful products through quick succession. Many small, medium-sized, and large enterprises have adopted these practices and require professionals to handle the scrum. Hence, many companies are involved in hiring individuals who are well-versed with their Scrum knowledge and can transform their organization to maximize their business value.
The Professional Scrum Master I enhances value in the Scrum organization and ensures that the team collaborates effectively and develops a high-value product. They build a workflow and allow Scrum developers to maximize their output and enhance their business value. The globally acclaimed PSM I certification helps the candidates improve their perception of servant leadership and helps them understand their team to guide them towards success.
A Professional Scrum Master I is a team member responsible for creating a smooth and enjoyable atmosphere for the development team. This encourages innovation and improves the product. Because of the restricted number of people in this field, scrum masters are high in demand. With a PSM I certification, you will show that you are more educated in the field than your non-certified counterparts.
PSM I Certification Benefits
The PSM I certification will help you design a simple structure that improves teamwork, communication, and speed across complicated projects. Through the Agile environment's principles, the team can make the project's necessary changes by self-organizing. The PSM I certification helps not only the companies but the team and individual professionals as well.
PSM I is the most common and widely accepted Scrum Master certification across the globe. Companies ranging from small to large scale are looking for Certified Scrum Master Professionals. In addition to improving your knowledge, a Scrum Master certification will also help you become an expert in your field. This valuable certification provides professionals to prove their expertise in their workplace in terms of Scrum terminology, principles, and values.
Professional Scrum Master I (PSM I) Certification is often a worthwhile investment because of the many advantages it provides throughout your career.
1. Change of Mindset with PSM I Certification
To work with the scrum, you must have an agile mindset. This is because of scrum results from the agile methodology. If you require to follow through with a self-sufficient and successful agile approach, the team should have an agile mindset. Through the PSM I certification, you will have the ability to teach this mindset to yourself and your colleagues. Once you master the scrum, you will have the skill to carry out successful project results. Also, you will have better team adherence and fewer disagreements with the team members.
2. Solid Foundations of Scrum Knowledge
If your company performs the scrum framework, having a Professional Scrum Master I Certification will help develop your knowledge foundation. If you now have experience in the scrum, you will fill the knowledge gaps with the certification.
3. Badge of Honor
When you are an expert in scrum methodology implementation in the organization, you can make your associates trained and certified. It shows your dedication to the growth and learning of the employee. When the staff is more informed, it helps the organization in reaping more benefits and profits.
4. Stay Relevant and Marketable
PSM I certification proves your ability to understand the field and helps in exchanging yourself to your colleagues and top management. It shows that you have a wealth of agile knowledge that is relevant for any agile-following organization. Through this certification, you will expand career opportunities to any organization that supports agile practices.
5. Benefits Your Company
When an organization uses new challenges and changes, it affects the people, clients, and processes. However, with the PSM I certification, you will quickly achieve real and tangible benefits. You will have self-managing teams that will be operating efficiently to bring out the best results. On the other hand, if you do not have the required scrum knowledge, you would not be able to adapt to the settings and methodologies your organization has deployed. This will ultimately fail the projects. Therefore, having a PSM I certification is essential for efficiently dealing with the organization's process and projects.
Concluding Words
Apart from the mentioned benefits, as a PSM I certified professional, you will also be able to grab a higher salary package. This is because several organizations are looking to adopt the Scrum methodology in their culture and need to be trained professionals to implement it in their company.