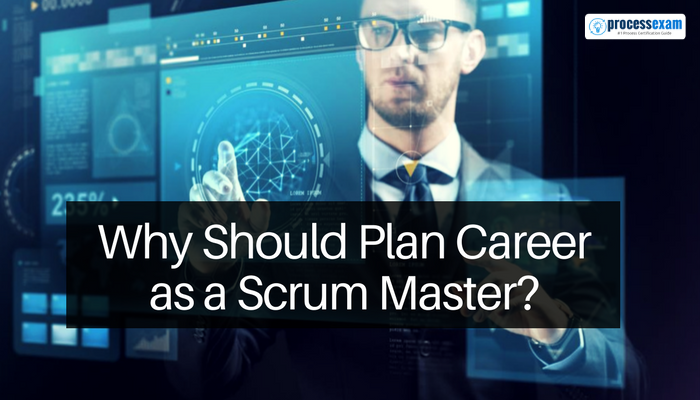 Agile software environments have established a vast demand for professionals in today's trend. To become the expert in agile methodologies to carry out the agile projects. The certifications might furthermore demonstrate that you have a required skill and dedication that organizations want in their scrum masters. Scrum is an iterative and incremental agile software development method for managing software projects and product or application development.
Being a CSM also demonstrates that you've acquired the best practices associated with assisting project teams working inside the scrum environment. It'll provide you a proper framework, making it simpler so that you can observe precisely what should be stored and what should be changed based on the project's requirements.
Job Description for CSM:
Certified scrum master works with some associates, including engineers, production employees, project managers, supply chain personnel, and logistics employees.

Scrum Master develops and maintains the Agile training, guide to entry-level engineers, and also ensures that the processes are lined-up with the goals.

CSM is responsible for managing the Scrum meetings, Sprint planning sessions, and demos.

CSM classified as engineering positions within the engineering department. According to the need of the CSM's employer, Scrum master have to work full time or overtime if required.
Many of you are thinking this way about becoming a Certified Scrum Master (CSM). But do you know if the CSM certification is the right choice for you?. Let's know some important reasons of being Scrum Master.
Benefits of Being Scrum Master:
Scrum certification concentrates on the importance of 'self-organization,' which can result in the following-
Salary Compared To Non - CSMs - Apart from only being hired than an uncertified scrum master, CSM certified employees would earn more when compared to Non - CSM employees. CSM certified employees have a median pay of ($150,413). That is more than uncertified employees salary ($78,139).

Learn to identify projects that will do best with Scrum - Some projects that require repetitive tasks do better with Waterfall and determining the methodology to use is paramount.

Shape team-oriented behaviors and interactions - The Scrum Master facilitates the Team's self-organization, encouraging the Team follows the Scrum process. The Scrum Master is regularly working with the Team and helping it make better. This all-important role helps set the mandate for the project and simplify requirements.

Support the product owner - An able Scrum Master supports the Product Owner and acts as a consultant smoothening roads and streamlining processes.

Obtaining core knowledge of Scrum - The knowledge and skills garnered can make the team immune to internal and external distractions. The certification can help focus on your actual experience and skill set because you have demonstrated that you understand the principles essential to managing a scrum team.

Learn about being an active Scrum Master - Hands-on practice sessions will make you ready to face challenges head-on. Scrum masters are responsible for ensuring processes are aligned with the goals of the business and measuring processes against the corporate quality goals. It can let you create a work environment which is useful for company's growth.

Become part of the Scrum organization - If there are skilled Agile professionals in an organization, the management might benefit from it by gaining Agile methodology as it will influence all the aspects of business like people and processes.

CSMs are globally recognized - The CSM certified employees are the one that is most widely accepted by the companies or the organizations, this certification has so much recognition globally.
Salary for Different Job Profiles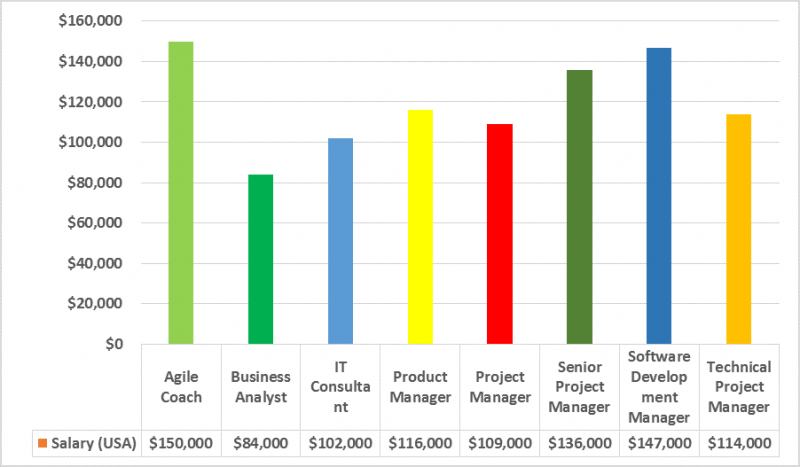 This is all about the Certification details for the Scrum Master. The companies are still scrambling to become more Scrum Master, and there are many without experience to be scrum masters. With this certification, professionals will gain access to good networks, resources and you have a better chance of getting a job in a company, but also getting paid higher. Certified professionals will have a great career opportunity and scope to the industry standards.