Employers want IT professionals with architecture skills, and having a certification in an architecture framework can give you a leg up in the hiring process. Software engineers have been using The Open Group Architecture Framework (TOGAF) to make the jump into an architecture role, suggested Bill Reynolds, research director at Foote Partners, a Vero Beach, Fla.-based IT benchmark research and advisory firm: 'Companies simply consider TOGAF as the gold standard architecture framework'.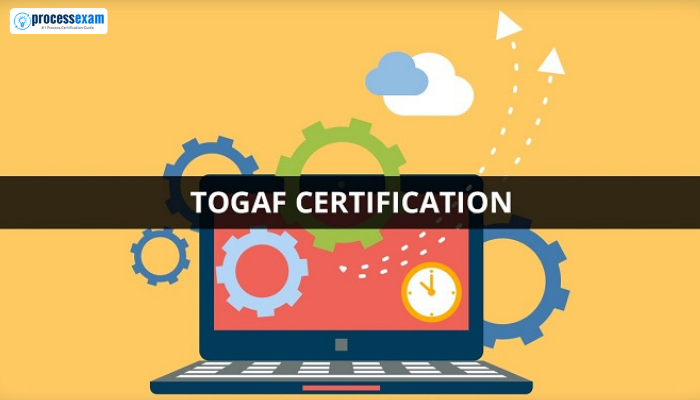 There are two routes to TOGAF certification, the first is simply to sit the exam, the second is to attend a TOGAF certified course which takes 4 or 5 days to go through all of the TOGAF material and results in certification and there is no exam.
The Open Group TOGAF Certification:
Used by the world's leading enterprises to certify a common body of core knowledge about the methodology and framework.

A trusted, vendor-neutral, globally recognized and portable credential.

Valuable in demonstrating to employers and peers your commitment to enterprise architecture as a discipline.

An outstanding career move and a foundational certification in the career of any Enterprise Architect.
The Importance of TOGAF Certification:
TOGAF is popular with security, data, enterprise, applications, and systems architects. As of October, there were 11,306 people at the 'foundation' or more basic level of the certification, and 28,507 at the certified level. That's an uptick from the summer of 2016, when there were 8,850 people at the foundation level and 17,159 at the certified level.
The TOGAF Exam Details:
If you decide to take the TOGAF exam, you'll be sitting for the most recent version of the certification, TOGAF 9. There's a multiple-choice exam for foundation level 1, which shows you know the basic concepts and principles behind TOGAF. In order to complete the certified level 2 exam, which is scenario-based, you'll need a deeper understanding of TOGAF. You can either complete the foundation exam before doing the certified exam, or you can do a combined level 1 and 2 exams.
Is It Worth It?
Is TOGAF worth the price? In the United States, the exams cost $320 each for level 1 and level 2, while the combined level 1 and level 2 exam costs $495. The Open Group offers four-day instructor-led courses, which can be pretty pricey at about $3,000; e-learning courses are also available for about $1,125, including exam vouchers.