The Project Management Professional Certification Training is often viewed as the gold standard in certification for project managers. It is a highly appreciated certification as employees who hold this certification are paid 23% more (on average) than those who do not hold this PMP certification. The Project Management Institute (PMI) is this certifications parent company and has worked accurate along with businesses to maintain the relevancy of this certification.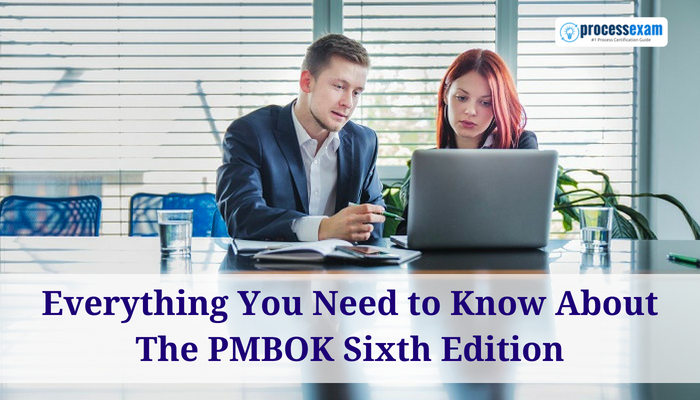 The most challenging task is to understand the complicated language of the PMBOK (Project Management Book of Knowledge). The PMP Certification Exam requires not only vast project management knowledge but also the application of that knowledge. However, with the knowledge and skills obtained you would be equipped to plan, manage and control the various projects that you are leading.
It truly tests a candidates practical and theoretical knowledge making the PMP Certification is undoubtedly a formidable task, which requires 35 hours of compulsory training from a recognized training institute.
It also has some other requirements:
Four Year Secondary Degree:
4500 hours of practice in leading and directing projects.
OR
High School Diploma:
7500 hours experience was leading and directing projects.
Exam Price:
Member: $405 USD

Non-member: $555 USD
The PMP has changed effective from March 26th, 2018 following the changes were seen in the PMBOK (Project Management Body of Knowledge) Sixth Edition.
What is new in Sixth Edition?
The Project Managers Should Know:
There has been an addition of few new features to each:
Knowledge Area Changes:
Key Concepts, Trends, and Emerging Practices, Tailoring Considerations, Considerations for Agile/Adaptive Environments.

A new chapter which is based on the role of a project manager is also covered in the update. In this chapter, the candidates learn about the different skills and experience necessary for successful leadership.

There are also two Knowledge Areas which have a different name post the update: Schedule Management which was formerly known as "Time Management" and Resource Management which was formerly known as "Human Resource Management."

The formation of the Knowledge Areas will be updated, with the following details:

Fundamental Concepts will be created. You can look to a particular section to review the focus message of the knowledge area.

Trends and Emerging Practices have been added. Current learnings and business performance are now seen to be an element that you can combine and are required to consider. The guide is not something motionless, but something that we can change based on requirements inside and outside the project. It is passed close to a rich set of tools carried by thoughtful analysis as well as best practice.

Tailoring Considerations are now an element of each Knowledge Area. Again, having each section discuss how to modify it based on constraints, consideration, organizational preference, and business need is exciting. Having guidance in changing the PMBOK Guide will assist in understanding that this is a component of control, required if you are to manage actively.

As a methodology in Project Life Cycle discussions. In the 6th edition, each Knowledge Area will provide considerations for integrating agile methods based on its skill set and processes.

The exam is not regarding the PMBOK 6th edition Guide, but the guide does affect the exam a lot. Here's what to require, and what you could see as results to the exam as a result of the updated 6th edition.
Centralization of Effective Leadership:
A chapter has been added that discussions about what Project Management Leadership means, and PMI's expectations of a project management leader. The new edition also reviews competencies and skills that project management professionals must hold. This makes sense, thinking that the Exam Content Outline introduces this throughout the last few years, and it was a logical step to bring it into the guide.

Effective leadership is considered in the 5th edition but is now being merged into one section.

Consider this as a sequence of PMI's message, a command to action that Project Management has three components that enthusiastic professionals need to continually develop:
Technical project management,

Business vision, and

Leadership.
Terminology Variations:
The 5th edition of the PMBOK 6th edition Guide made significant progress in regulating phrases, terms, and definitions. This was required to achieve alignment with the ISO standard 21500. This was a big step. Once this was achieved, students and project managers could see a term in one area, knowing it would mean the same in every other use.
This new 6th edition continues towards terminology consistency, with these first updates:
Human Resource Management will become Resource Management. This means you don't merely manage teams, but also bulldozers, shovels, cases of nuts and bolts, and bottled water.

Time Management will become Schedule Management. This makes sense; we don't manage time, but we manage and control our schedule.
Preparing for your PMP Certification:
The latest 6th edition of the PMBOK should be your guide, and you should study it thoroughly.

Go through PMI PMP sample questions and the framework for the PMP Examination.

Take a PMP course from an approved training center; this helps in giving you clarity about the certification and the examination.

It also improves your chances of attaining the certification in the first attempt.

The volume of the syllabus can sometimes seem to be overwhelming.

Therefore, it may be a good idea to break the various chapters into an individual section and focusing all your attention on it. This helps in building a good base for your project management knowledge, skills, and experience.​

Take Online Practice Test to see where you stand.
All these updates support increased not only clarity but also give a focus on how this material can be best utilized. This is the core of the PMP Certification Exam; it tests not only one's knowledge but how fabulous the applicant can use what they know as a best practice in vague, often tricky conditions.
The PMBOK-6th Edition guide gives us not only what we need to do today to make projects and business better, but what we need to think about and prepare for the future. Project management and our careers within it are a continuing story, not a stairway that ends with a closed door.