Many organizations are moving toward a dual role for Project Managers in which they work as both Project Manager and Business Analyst. PMI's Professional in Business Analysis (PMI-PBA) certification is intended for project professionals who execute both roles of PM and BA.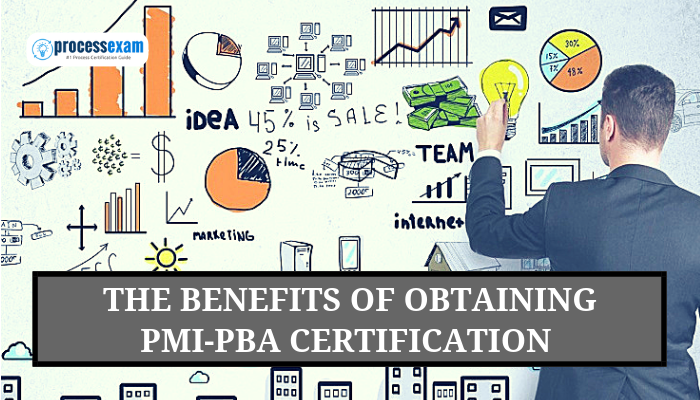 The PMI-PBA Certification is one of the quickest growing certifications in business Analysis and project management field. Business Analysis has become an essential part of project management. And, PMI-PBA certification benefits to advance your career and opportunities for the Business analyst. It is one of the best platforms to become the organization's certified professional. If you work with Stakeholders in determining the requirements, Understanding the output of the project and to get the final result. The job in the business analysis will recognize your relevant skills. This certification not only proffers respect among others but also increases your confidence level and fills knowledge gaps.
The requirement for Business Analysis certifications is growing along with the role. The U.S. Bureau of Labor predicts that by 2022, a business analysis will increase by 18.6%.
The PMI-PBA certification is specially created for business analysts who accomplish on programs and projects, as well as the project and program managers who execute business analyses as part of their everyday routines. According to the PMI, if you earn this certification, you'll be adequately qualified to be an integral stakeholder in small and large-scale projects.
To earn a PMI-PBA certification, you must satisfy the following requirements:
Have at least three years (or 4,500 hours) experience in business analysis over the past eight years. This is relevant only if you have a bachelor's degree. But if you don't, you'll require to have at least five years (7,500 hours) experience.

Have 2,000 hours of experience working on project teams over the past eight continuous years.

Have 35 contact hours of business analysis qualification.
Then, there's the real PMI-PBA exam, which is comprised of the following:
Analysis (35%)

Planning (22%)

Needs Assessment (18%)

Traceability and Monitoring (15%)

Evaluation (10%)
Benefits of PMI-PBA Certification
1. Grow Professionally
With a PMI-PBA certification, you're expected to grow concerning career. Since the PMI-PBA certification exam presents you with the appropriate skills you require by consistently conducting in-depth education to ensure that it reflects the prevailing practices and inclinations, you'll be up to date with everything that's happening. And with this certification exam, there's something called the PMI Continuing Certification Prerequisite, or the CCR program, which makes sure that you remain to improve your skills and stay as current as possible as the profession evolves and changes.
2. Expand Your Career Opportunities
A PMI-PBA certification almost always ensures a greater number of leads regarding your career advancement. It also unlocks the doors to a variety of opportunities. Certifications by the PMI present you a practitioner who can confirm both understanding and competency in the project management process. With this certification, you'll become valuable to the organization that prefers to employ you. And hiring managers will always aspire you to join their organizations.
3. Boost Your Pay Scale
There are some reports that how PMI-PBA certified professionals endure an increase in their pay scale due to their certification status alone. If you pass this exam, you may get an increase of almost 45% in your salary.
4. Improve On a Personal Level
Perhaps the essential part of studying for the PMI-PBA exam is that your skills will strengthen. You'll realize how much you're qualified to not only study advanced information but maintain it, as well. You can also use this exam as a way to qualify yourself to become an expert in any skill you're faced with.
5. Get Recognised
A PMI-PBA certification works as a straight approval of your professional experience as well as your expertise, and that too, on a global level. These certifications are renowned all around the world and have been for over 25 years now. So with a certification, you're guaranteed to obtain more appreciation from organizations and recruiters that belong to leading organizations.
Taking the PMI-PBA exam has many benefits. Earning PMI-PBA certification is the right path to go down if you wish to not only grow professionally but challenge yourself.