ISTQB or International Software Testing Qualifications Board is a globally acclaimed organization, which gives certification of software testing qualification that is acknowledged by organizations all over the world. ISTQB certification is the standard qualification for the Software testers that is based on a specific syllabus and comes in the form of a well-defined position along with some certification as well as examination guidelines.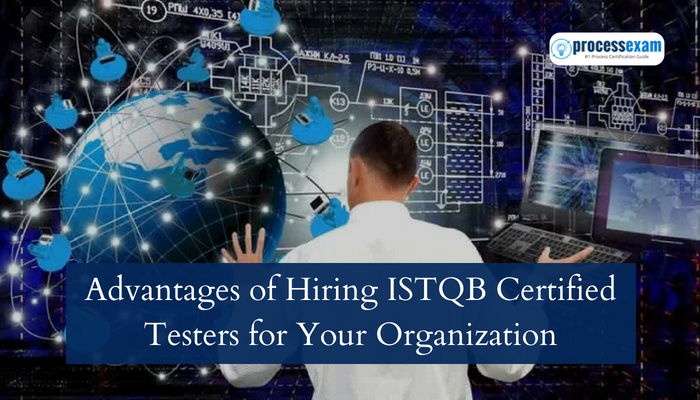 A majority of the advanced companies nowadays hires software evaluators who are ISTQB certified because there are absolute added advantages of hiring these experts. A lot of Software companies as well as business IT departments now looking for trusted partners who are competent in offering entire testing solutions by practicing the best working resources. This is why they are selecting ISTQB certified testers.
Here is the list of Advantages of Hiring ISTQB Certified Testers for Your Organization:
These Professionals Help Lessen the Defects of the Software Development

As per market analysis, it is reported that a synergistic amalgamation of prevention of defects, pre-test removal of defects, as well as a formal evaluation of the Software packages by ISTQB certified professionals can help the organizations reach almost 99 percent proficiency in terms of defect detection along with fixing, backed by significant reduction of costs and shortening of development programs.


The Substantial Decrease in the Development of Cost

These testers help organizations to qualify for a various low expense, yet value-added insurance packages and that reasonably benefits new organizations by resulting in a substantial amount of cost savings in the long run.


This Organization Help in the Accelerated Delivery of Packages

The test managers of the organizations are of the opinion that use of ISTQB certified pool of software testing knowledge drives to a much better as well as faster communication along with higher effectiveness among as well as, across the development teams.


Provides a Global Touch to the Organizations

ISTQB Software testing certification is the authoritative global standard of expertise that is trusted all over the world. Naturally, hiring certified professionals give the companies a global flavor that is too strong to be ignored.


These Certified Employees are Budget-Friendly

The certification of the International Software Testing Qualifications Board does not include any costly certifications. That is the reason any employee can undergo ISTQB certification exam by self-studying, and use domestic trainers and use ASTQB accredited education without stripping out too much cost and without impeding the daily works.
It Gives the Employees Enough Flexibility to Choose the Syllabus
The testers, once ISTQB certified can select their syllabus as well as examination topics. They can use self-study methods and so become too much manageable. This provides them with a lot of reason so far as achievement is considered, and this generally has a positive influence on the overall performance of the organization, so far as the quality of work is concerned.
So, in brief, hiring software evaluation experts having this qualification have a lot of advantages that can be compiled in the following ways.
Having a string of certified staff provides a lot of militant advantage to the companies. Besides, this competing edge helps these organizations to greatly benefit from the selection of organized as well as modernized practicing techniques of software testing along with optimization of testing activities.
Companies that hire ISTQB certification accredited staff has the advantage of providing exclusive services to the customers, thereby increasing the revenue and their brand value. Moreover, the adoption of various schemes of ISTQB helps a particular organization, in remaining up to date with various software testing innovations. Besides, formal global recognition of the business organizations who have adopted the certification becomes much easier.
The purpose behind global accreditation of ISTQB Foundation is also because it confirms a much greater extent of expertise, professional sharpness, along with personal ambition of the software testers. Thus, the Software professionals who have this distinct certification to their credit have a considerable advantage over the non-certified professionals, especially when it comes to being hired by many leading software development organizations.