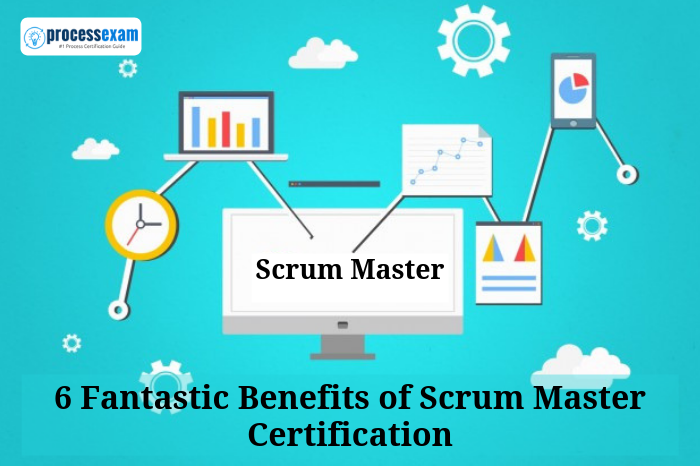 In the most straightforward words, Scrum can be defined as a framework communication, which strengthens the importance of teamwork, transparency, and right pace, throughout projects in question. It further gives a quintessential ability to the team, which makes it competent of swiftly adjusting to the changes, getting along with the agile principles.
CSM is extremely popular and is being widely practiced across the globe in reputed multinational companies and small scale businesses alike. Even giants like Microsoft, IBM, Cisco, and Spotify precisely hire certified professionals with Scrum Master certification.
As per a recent market study carried out among IT firms, the obstacles or hiccups during the project phase caused the budget being overwhelmed by a massive 48%! It is a massive loss to the investor and a great embarrassment to the project managing company in question.
To reduce such unfortunate scenarios in enterprises, executing agile and employing Scrum-certified professionals have become more critical than ever.
By earning CSM certification, you can obtain the essential insight and dexterity to predict any adverse project situation and act respectively; this significantly helps to nip the matter in the bud itself. Furthermore, this will increase the chances of project completion within the specified deadlines.
Scrum Master certification has plenty of remarkable benefits to offer. Here are the top 6, which you are set to obtain almost right away.
1. Expand the Scrum knowledge Foundation
Scrum master certifications hold an assured promise for both freshers and experienced professionals similarly.
Fresher: Simply by earning a Scrum Master certification, you can strengthen your value significantly, as most of the prime organizations are already working on agile and remaining are gradually making a shift. Hence, certified professionals are not an only requirement but a significant demand by the industry standards.
Having a certification spontaneously makes you stand out amongst your colleagues, making the recruiting organizations quickly notify you.
Experienced: Is your company already practicing Scrum? Do you already have any experience of working with Agile? Then, it's a good time that you take the certification and upskill to fill the knowledge gap.
2. Stay Relevant
Scrum certification widens your mindset and expands your knowledge foundation. It is a means to prove that you keep all the expected characteristics and agile mindset.
Undoubtedly, your career opportunities are bound to advance. You'll be a valued asset for any organization which is working on agile or producing a move towards it.
3. The Transformation in Mindset
Scrum is all about the Agile methodology, and quite obviously, you cannot get it without knowledge of the functioning of an agile mindset.
Certifications help you obtain that mindset to you expect and plan accordingly. Not only this, but you also get a limited understanding of the reasoning method of your colleagues. This further interprets to fewer conflicts and misunderstandings at work! When we all work as a team, successful project accomplishment is only an outcome. It's a winning status for all!
4. Improve Group Understandings
Having a CSM Certification will also improve intergroup interaction and teamwork. You and your co-workers will be able to work for hand–in–hand to work out a new management strategy following Agile.
CSM certification makes you qualified to work more closely with a focused mindset to execute a new master plan to support your project.
On the other hand, if you have achieved Scrum Master certifications, you'll be competent to unite your unique ideas for better management. Either way, it will work in favor of you and your organization likewise.
5. Organizational Benefits
When an organization takes a great decision of practicing a new method towards project management, definitely it influences the employees, clients, management, and techniques at a large scale.
You may acquire some tangible benefits now and then, with Scrum implementation; however, without the complete knowledge, it cannot be carried out.
Certified Scrum Master certification is expected on a more significant level to obtain the essential knowledge and perception into the working environments. Losing on any link can prevent you from gaining access to the excellent benefits that Agile has to present.
6. A Proud Honor
Having a Certified Scrum Master certification is just like a badge of honor that you can wear proudly.
If your organization is transitioning and allowing you to certify in Agile, then it is proof of their confidence and trust in your caliber and skills.
A Scrum Master certification will not only sharpen your knowledge but will also make you profoundly skilled and expert in your field of action. This will eventually translate to enormous growth for you and your organization likewise.