A business process is simply defined as the method that a company, agency or non-profit organization uses to deliver goods or services to its clients and customers. Every person who works within an organization has some involvement in the business process, from the customer service rep to the assembly technician all the way up the executive.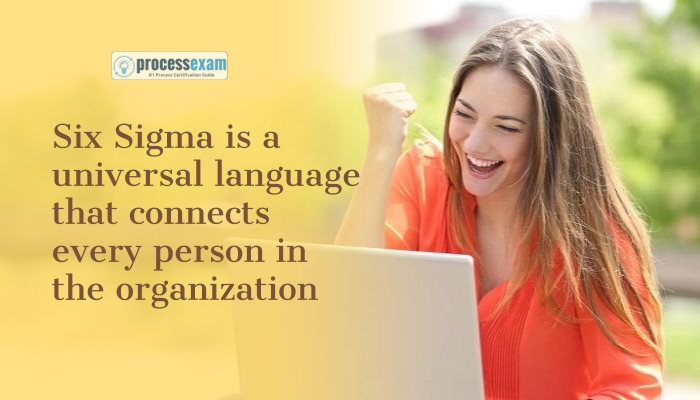 How does Six Sigma work? Six Sigma uses a specific group of tools for statistical and mathematical analysis. The tools are applied to analyze the functions of a business process and see how effective that process is. Six Sigma certifications will enable you to be able to do this for any business that uses the Six Sigma System.
Six Sigma reports are a universal language that connects every person in the organization and builds an understanding of what's good and what needs to be corrected. It can be applied to any type of business process accurately and without bias.
The best thing a company can do is spend money out of the budget and put management through Six Sigma black belt certification. Not only are you giving an employee the education necessary to succeed in their position but it is beneficial to the company. You are enabling a member of management to help take the business to new levels of success when you put them through Six Sigma programs.
One of the ways that you are helping your own organization by putting an employee through Six Sigma levels training by teaching the employee how to help the business. A person will walk away from Six Sigma courses with an understanding of how to define the most pressing issues with the organization, how to identify new approaches in troubleshooting and resolving problems, make appropriate decisions on moving forward, and implementing changes within the infrastructure and organization for the best results possible.
There are many accomplishments and outcomes you can expect when management goes through Six Sigma training. You can expect to see a reduction of work that is not of value leading to inefficiencies, leveraging of talent internally to solve problems rather than outsourcing, reengineering of processes for improved performance, and communication efforts to be transformed into teams. Additional achievements that arise from Six Sigma training include generation of result oriented action plans that drive for change and the morale of the entire organization to be on an upswing.
Lean Six Sigma Black Belt training is essential for businesses that need process improvement and change. Six Sigma Certification is ideal for any type of industry that works with many processes and is transaction-based. You can expect to see a higher productivity rate and many changes throughout the entire infrastructure of an organization when 6 sigma training is implemented.
Six Sigma Certification and Training
All Six Sigma processes are executed by Six Sigma White Belts, Six Sigma Yellow Belts, Six Sigma Green Belts or Six Sigma Black Belts, which are then overseen by a Six Sigma Master Black Belt terms created by Motorola. ASQ and IASSC are the organizations that issue certifications. At IASSC, yellow, green and black belt exams are designed to measure a person's knowledge of topics contained within IASSC's Universally Accepted Lean Six Sigma Body of Knowledge. ASQ training organization offering belts from white to black is 6 Sigma.
Many training organizations also offer Lean Six Sigma training. Like Six Sigma, Lean processes are used by businesses to streamline manufacturing and production processes. The differentiator is that Lean cuts out unnecessary and wasteful steps in the creation of products or service.