It does not matter if you're already a project manager or someone aspiring to become one, being PRINCE2® qualified is a crucial step to enhancing your career prospects. PRINCE2 provides benefits to the managers and directors of a project and an organization, for the controllable use of resources and the ability to manage business and project risk more effectively.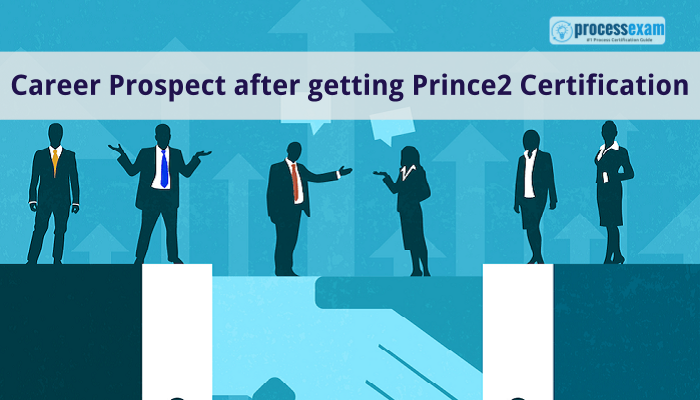 If you want to boost your management career, this is one of the best qualifications you can take. So no excuse not to get started with this prestigious accreditation. The first level can be explored online at Processexam.com
Following levels of exam, you have to clear for becoming PRINCE2 certified professional
Why Should Study Prince2 Certification
It's a Global Industry Standard

PRINCE2® qualifications are recognized and respected around the world, and best practice for project management. It has become an essential benchmark of capability within the industry and is considered a key qualification for those looking to build their project management careers. So aside from strengthening your skills to potential employers domestically, it also opens up many opportunities across the globe.

Improve Employment Prospects

PRINCE2 is the de facto project management standard. It provides the skills to make you confident about successfully managing projects. That's because PRINCE2 uses a common language, systems, and procedures. This allows you to control resources and risks. PRINCE2's checks lead to fewer mistakes, but the lessons log teaches you and your team how to learn from them.

Prince2 Qualifier earn High Salary

Through our work helping the unemployed back to work a recent survey of those who successfully found work with their new PRINCE2 accreditation the average salaries paid were between £33,000 and £55,000 per annum.

Qualified Prince2 Manager manage projects more successfully

Being a successful project manager is dependent on good relations with the Business Development team. When developing project proposals, many clients will be eager to engage software development work where they see that the Project Manager is PRINCE2® qualified and has structured the delivery aspects of the proposal with an eye on the use of PRINCE2® methods, reducing the project risks for the potential client.

Work on larger projects

Many organizations with large project team's grade project managers on the size of the project that they can be trusted to manage. Typically a formula is arrived at for calculating this grading, and one of the key factors in achieving a high score and getting allocated the juiciest projects is your level of project and programmer management accreditation.

Gain Project Management Skills

Project management methods, may not be needed when trying to deliver small projects. Small projects can be satisfied with just strong team leadership, energy and the engagement of excellent staff.
You can go global with job prospects once you have a PRINCE2 certification to flash on your CV. Since this programmer course will make you with essential project management core competencies, you can land up on various project management job profiles with prominent international brands. This competence will qualify you to manage any project challenges head on being completely confident on the path to undertake. If you have been working for a while as an unqualified project manager then with a PRINCE2 certification on your resume you will be evaluated by a multi-talented professional, and you will have the scope to work for meaningful and growth-oriented job designations such as:
IT Project Manager

Service Delivery Manager

Project Manager, Software Development

IT Program Manager

Technical Project Manager

Customer Project Manager

National Senior EQA Scheme Officer

Project Management Analyst

Implementation Project Manager

Service Improvement Manager

PRINCE2 Consultant

Innovation Delivery Manager
Today employers that are aiming to recruit creative and talented professionals consider PRINCE2 as a secure bet. For them, a professional with this certification is someone that can manage any business crisis and emerge successfully. The primary objective of most esteemed and profit making organization is to reduce cost and yet ensure that their staffs are well trained to deliver high-class projects with quality work within a predetermined deadline. Hence, for them, PRINCE2 has become the benchmark for effective project management.
You can save time, money and effort with PRINCE2. So no matter what the industry, company size, project size or even methods already in use, you can tailor PRINCE2 to work efficiently.