PMP certification definitely required for project managers as it will enhance the chances for you to get a better job in a new organization, growth in current organization and better salary. In Project Management domain, PMP is kind of a must, we can't really aspire for growth without it anymore. Let's understands how PMP helps in opening new ventures for Project Management roles aspirants.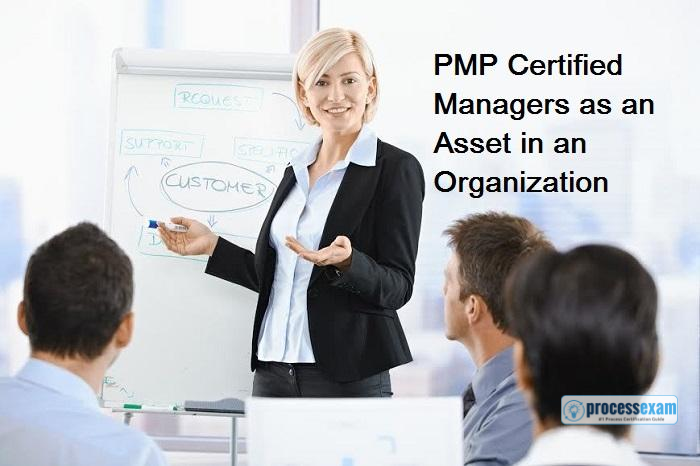 To be able to work as a project manager, you need to pay careful attention to details, have good hands-on training, and credibility. Said that planners and managers in project management roles usually find themselves unable to prove themselves beyond their roles as project managers.
Therefore, to meet the ever increasing demand for a predictable, streamlined measure of ensuring the credibility of a project manager, PMP (Project Management Professional) certification was created.
What is the need of doing PMP certification?
In order to give dependability and credibility to your work around the globe, PMP certification examination is one of the ways. There are many positive influences of PMP certification on a project management career.
There are different demographics and cultures having different expectations of your role as a project manager. However, it is important to note that PMP certification is recognized across the globe. That is why companies or corporations will be more apt to select you for their project management needs if you have one.
PMP Certification is Professional
Project Management Professional Certification is not only worldwide but industry wide as well. There are a lot of industries that requires managers with PMP certification. Some of the examples are structural engineering, energy engineering, oil and gas industries, transportation, architecture, and construction. With PMP certification, sky is the limit
On the basis of your education and experience in the field of management, you may be eligible to take the PMP certification exam. If you meet the requirements of PMP certification, you may take the exam.
Necessities For PMP Certification
2 years of education

7,500 hours of project management experience

35 hours of education in project management OR

4-year degree

4,500 hours of experience

35 hours of education in project management
Meeting these requirements and taking the PMP examination means your future salaries for specific projects will increase once you have the certification. This is because companies expect project managers to be always curious to learn more and this produces greater project success stories as well as a high return on investment.
Project managers having PMP certification receives an average initial package of $90,000 a year. With the help of PMP certification, you will gain a 20% increase in salary over the non-certified managers.
PMP Managers Held Innovative Skills
While this is a debatable topic, project managers with PMP certification are usually believed to have an advanced set of quality skills for ensuring the success of a project.
Moreover, project managers with this certification comprehend the details that go into preparing and maintaining this certification. Having a Project Management Professional certification means you must earn at least 60 PDU (professional development units) every three years. These units are a testament to your ongoing education in your field.
Project Management Profession Needs PMP Certification
You should definitely invest in PMP certification if you are planning on to work in the field of project management for the rest of your life. This not only shows your intention and dedication to keep your position in the long term but also helps you learn advanced level skills necessary in this field.
PMP Certified Positioned at the Top in Industry
Two project managers of almost similar backgrounds apply for a position on an upcoming project. Since PMP certification portrays about your recent education and work, the project manager with a PMP certification will beat out the non-PMP certified project managers in most of the cases. There is a likelihood that managers with PMP certification will be preferred standard for project managers.
PMP Certified Managers Work as an Asset
In today's world, more organizations and companies want to assert their role as innovative thinkers or industry experts. Therefore, employees with certification of their skills will prove to be an added value to the company. Certainly, PMP certification effects a marketing drive for the creation of a new project.